HOW DID WE START
Master Control's Woodshop started out as a hobby and love of woodworking and turned into an online business. In early 2010, I decided to sell some of my wood projects online. Furthermore, As I thought about what I could offer to customers and what would make my products different and unique, I realized the answer was in the wood. Unfortunately, most wood product makers use cheap wood and cover it up with stains to achieve the color customers want or completely cover the piece in paint.
Hardwood is available in a huge variety of colors and patterns that are gorgeous on their own without added color. In addition, paints and stains should only be used for accent and not to change the nature of the wood. With those guiding principles established, I formed Master Control's Woodshop and have been happily creating and building quality products for customers ever since!
Everything about us as we sell starts as rough lumber. No shortcuts or pre-made items are ever used. We make it all in my wood shop. More importantly, we are a modern wood shop with all the tools, both old and new, it is about getting the job done right for a professional product you know was made with individual attention to detail and did not just come off of an assembly line.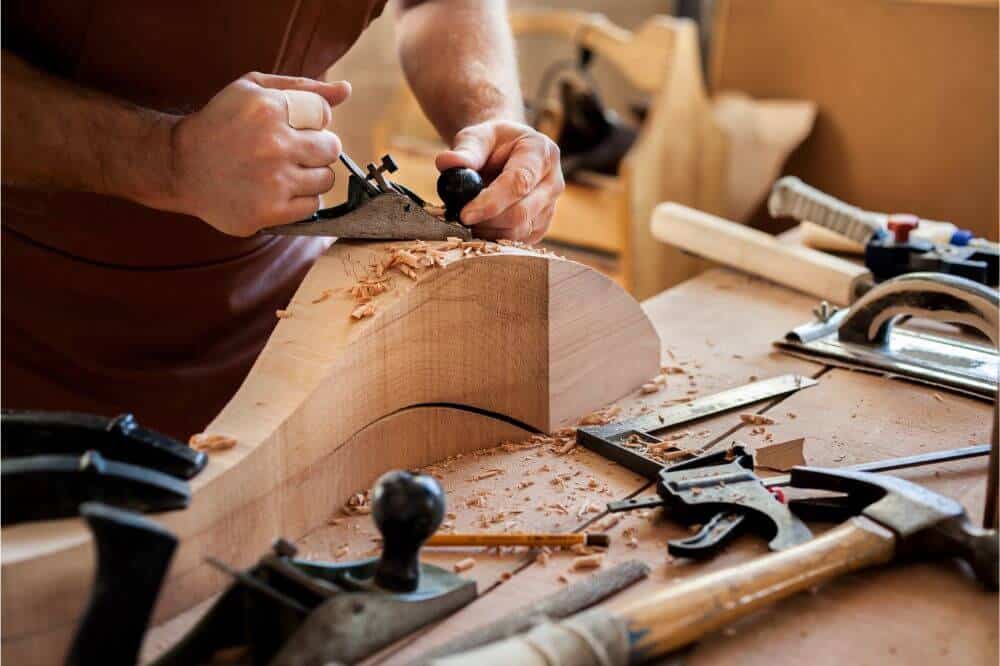 What Speaks to me
To me, each tree writes its own story. Its grains and knots speak a history that can measure in decades and generations. Telling of times and events that are only now dim memories and half-remembered fables. More importantly, with each item I create, it reveals the grains of the wood, allowing their stories to show through. It is about how it makes me feel when I make something. My goal is always to bring out and about that beauty. I take great pleasure and enjoyment in revealing elements in the different woods.
It is about a quality product. We have a quality control process during a project with pictures, so you can adjust as we go. We love our customers and welcome your feedback and suggestions. Use our Contact Us page to tell us what we're doing right or what we can improve on. I hope you enjoyed learning about us.
What do we make
Signs, tables, paddles, graphics, furniture and smaller projects are what keep me busy. As part of the creations that find their way into my workshop, it allows me look for new project ideas. It is about challenging myself to create new works of art.
After seeing so many products made inadequate that are going for such a high price. If it is going to be high priced, it needs to be of high quality. I wanted to make the best, highest quality woodworking at an affordable price.