Who doesn't love a good BDSM cane or evil stick for spanking, whether bent over a bench or over a table or bed. We offer a variety of cane styles, some you've probably tried in the past, and some you haven't. Checkout our Lexan, hardwood paddles, rubber & Italian leather slappers.
All handmade with multiple hardwoods, rattan, bamboo, Polycarbonate (Lexan), Electrically Conductive (Carbon Fiber, Aluminum, Stainless Steel & Brass) or acrylic. They all feel solid in your hand and against their butt. We call them weapons of ass destruction.
Some people enjoy a mixture of natural and synthetic canes for the broad spectrum of sensations they offer. Others prefer to only use natural canes. This is down to personal preference. In general synthetic are more intense than natural canes, so natural are a good starting point for your first couple of canes.
Canes are very popular tools for corporal punishment as well. That's why we offer multiple canes – each with a distinct and painful sting of their own.
As one of the very few products that we wholeheartedly recommend to heavy players, the Master Control's canes will make your little sadomasochistic heart flutter like an eighth grade crush.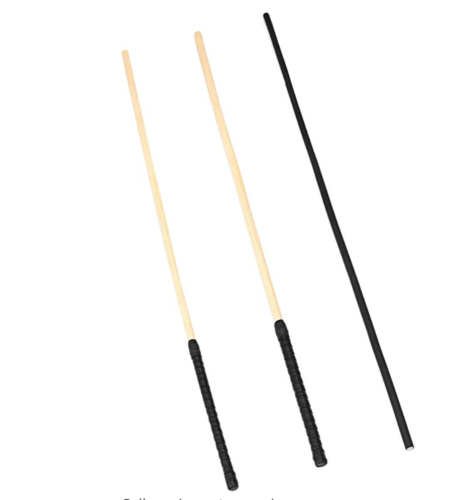 CANES & EVIL STICKS
---
Master Control's Woodshop & Toys is the home of hand-crafted weapons of wood, canes, leather, rubber and Lexan spanking paddles other words, known as ass destruction and other BDSM toys. Our first love is impact play, but there are so many other sensations to explore and ways to play with kink that we couldn't stop at a few canes. We also make furniture!
We're kinksters like you! Everything on the shop is handmade so if you have a need or an idea you need created, just let us know. Here we hope to share our love of simple, easy-to-use kinky play things to add to your toy bag, whether you're getting kinky at home or in your local dungeon.
CONTACT US FOR CUSTOM ORDERS
If you want to tell us what you would like us to build from you, and you have a product that I created, reference it. Contact us if you want a new design, send me a png picture of it, even if you have to hand draw it. Just fill out this form.
We respond to all customer feedback and look forward to hearing from you!
error:
Do you want me to spank you? This content is protected!!